MY 2021 PITCHWARS MENTOR WISHLIST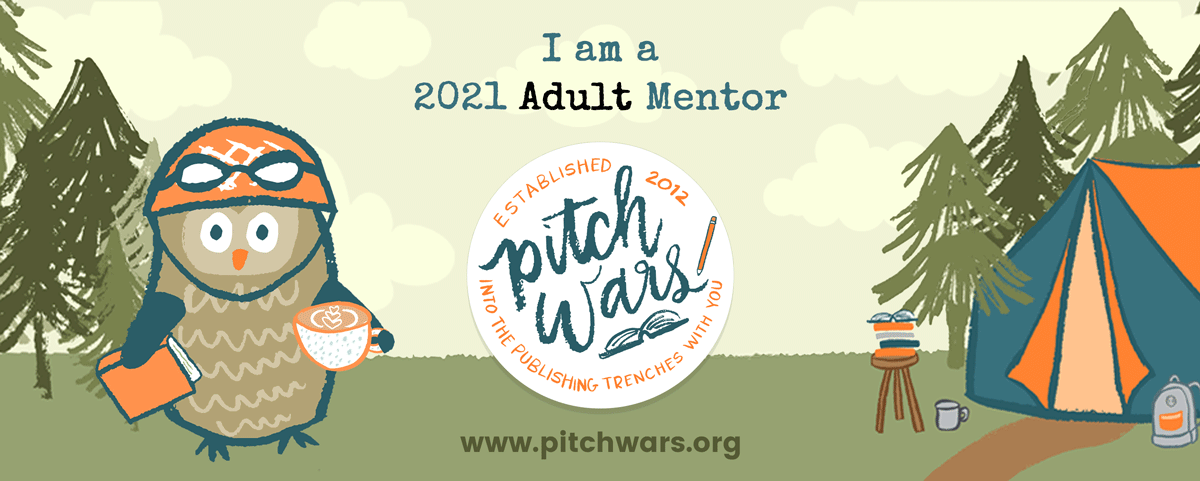 DOWNLOADABLE PLAIN TEXT PDF OF MY WISHLIST
Hello potential mentees! I'm Paris Wynters and this is my fourth year as a mentor for Pitchwars. Pitch Wars is a mentoring program where published/agented authors, editors, or industry interns choose one writer each to spend three months revising their manuscript. It ends in February with an Agent Showcase, where agents can read a pitch/first page and can request to read more.
This year I will be focusing on the ADULT CATEGORY.
ABOUT ME:
I write Romance and SFF. I'm represented by the wonderful Tricia Skinner of Fuse Literary Agency. I'm also the author of HEARTS UNLEASHED, The Navy SEALs of Little Creek series, LOVE ON THE WINTER STEPPES, and CALLED INTO ACTION. I have also completed a mentorship with Tessera Editorial and was an intern for Entangled Publishing.
I'm a multiracial author who is also disabled. I am also a full-time teacher and have my M.S. in Biology. I am a Search and Rescue technician and canine handler. I live in NY with my family and I love to travel, ride street bikes and dirt bikes, and pretty much do active and X-game type activities. I've been on a shark dive, practiced trapeze, participate in Crossfit, competed in Figure, practiced Muy Thai and Kali for seven years, and took airplane flying lessons. I love video games, Deadpool, and am a huge fan of Halo.
WHAT I'M LOOKING FOR:
Abbreviated version: sci-fi, romance, horror, thrillers, adventure stories, and anything to do with Search and Rescue. You can find more out below.
MARGINALIZED VOICES
I would love to see manuscripts with marginalized characters from authors who share that marginality themselves, I would especially love to see manuscripts that speak to the mixed race experience by multi-racial authors and manuscripts written by disabled authors.
**If you're writing marginalized characters (mostly this applies to POV characters) and you don't share that marginality yourself, I'm going to be cautious about selecting you.**
THEMES I WOULD LOVE TO SEE:
Character driven stories

Family stories- complicated families, found families, and meddlesome families that do so with good intentions even if they get it wrong (the funnier the better). For example, everything from the Aunties of Dial A for Auntie to the found family vibe of Firefly to the complicated father-son relationship of Peter and Walter in Fringe.

Strong friendships even if they go through rocky times (like in Bride Wars)
SCI-FI
I'm looking for all your CHARACTER DRIVEN sci-fi. I love it. I read it. I devour it. I would love to find something like Fringe.
To give you a sense of my tastes, here are some sci-fi novels I adore:
To Sleep in a Sea of Stars

The Last Watch and The Exiled Fleet

Expeditionary Force series

The Martian (read it 5 times)

Hail Mary (Andy Weir again)

Planetside, Colonyside, Spaceside

Galaxy Outlaws series

Galaxy's Edge series
ROMANCE
I LOVE ROMANCE. I write it, I read it, and I also devour it. I am okay with ALL heat levels, though I do read more books with a steamy/high heat level. The only tropes I don't find myself getting behind are insta-love or secret baby if it was done out of spite. Also, romance must have an HEA/HFN for me and no cliffhanger endings.
Here is what I am looking for when it comes to romance:
Contemporary

RomCom

Erotic Romance (must have an HEA/HFN)

Light Paranormal Romance

Seasoned main characters (meaning at least 38 years old)

I would love a spooky theme built in or something like witches in a contemporary world
What I'm NOT looking for in romance:
erotica

Inspirational romance

Romantic suspense

Dark Romance/Kidnapper/Human Trafficking stories
To give you a sense of my tastes, here are some romance novels I adore:
The Kiss Quotient

Tessa Bailey Books

The People We Meet on Vacation

Nina Crespo Books

The Roommate
HORROR
The only caveat here is don't include gore for the sake of gore. But I would love to find a manuscript featuring DOLLS or GRAY ALIENS (like Fire in the Sky) or something like the movie Signs, Sweet Home, Alice in Borderlands, or A Quiet Place. I love Stephen King books...all of them.
THRILLERS
Give me dark thrillers. But something along the lines of A Simple Favor or You. Give me that edge of the seat feeling that borders on possibly being horror. Also, I absolutely loved The Girl in 6E series (Erotic Thriller). But I don't want Gone Girl or anything like the Alex Cross books. I'm not a fan of thrillers heavy in police procedurals. But I am totally down for medical thrillers. I love Robin Cook books.
ADVENTURE STORIES
I would love to see something along the lines of Tomb Raider, The Jungle Cruise, or The Black Stallion for adults.


*NOTE ON NA: I will not be accepting NA.*
Other books I enjoy:
Dexter series

American Psycho

The Girl in 6E series

Dial A for Aunties

The Suburbs

Rebecca Yarros books

Robin Cook books
TV Shows/Movies I like:
Dexter

Lucifer

Brooklyn Nine Nine

American Horror Story

Firefly

WestWorld

Lost in Space (love new Robot)

Dollhouse

Alien (all of them)

Supernatural

Dr. Strange

The 100 (my heda = Indra kom Trikru)

Archer

Loki

The Mandalorian

Turner and Hooch

Yellowstone
WHAT I'M NOT LOOKING FOR
GENRES I AM NOT LOOKING FOR (please don't waste one of your choices)

YA, MG, NA

Women's Fiction that isn't light/humorous

Fantasy

Suspense

Mystery

Nonfiction

Graphic novels

Memoirs

Historical

Erotica

Dark Romance

Crime/Police Procedural

Romantic Suspense

No COVID stories

Eating Disorder manuscripts

Zombies

Manuscripts involving rape/sexual assault/abuse

Family sagas or multi-generational manuscripts

Inspirational or religious-themed manuscripts

Manuscripts involving abortion and stillbirth

Main character is a proud drug user or struggling with addiction.

Anything that's already been published. A self-published book is considered published.

If I've critiqued/read your manuscript before, I kindly ask you choose another mentor.
FINAL THOUGHTS​
Skills/Mentoring Style
Developmental Edits focusing on structural issues, character development/consistency, overall plot arcs/holes, world-building, and cohesiveness.

Helping to understand Deep POV and how to apply it.

Hands-on mentoring, but also will give you space to work and not overcrowd you.

I'm constructive, thorough, BUT to the point (I'm blunt).

Brainstorming/someone to bounce ideas off of when trying to fix a problem area or for when you get stuck.
Communication Preference:
Email is my preferred method especially with time change differences and schedules. I'm open to Zoom or Google Meet, but it would have to be scheduled as I do have a full-time job and other responsibilities (I am on the East Coast so timing would be after work hours).
Thank you for reading, and I can't wait to see your words in my inbox! If you have questions, please feel free to reach out to me on: 
Twitter: @pariswynters
PW Forum: https://pitchwars.proboards.com/thread/3465/2021-paris-wynters-adult-mentor